1. dr.fone – Switch
The first phone cloning software in our list is dr.fone - Switch. It is a part of the dr.fone toolkit and provides a fast and reliable way to move your data from one device to another. This cell phone cloning software can be installed on your Mac or Windows device. Afterward, you can use it to move your data between Android, Windows, iOS, and all the leading smartphones (supports more than 6000 devices). Therefore, dr.fone Switch can be used as an Android cloning software as well as an iPhone clone software.

After getting to know about all the amazing features of this cell phone cloning software, you must be getting excited to use it. Ideally, the mobile cloning software can be used by following these steps:

1. Simply connect both the device to your system and launch dr.fone. To use the phone cloning software, click on the "Switch" button.


2. This will display your connected devices as Source and Destination. If you want, you can interchange their positions by clicking on the "Flip" button.


3. If you want to use it as iPhone clone software, then have an iPhone as a source device. Connect an Android device as a source to use it as an Android cloning software.

4. Afterward, you can select the kind of data you wish to transfer and click on the "Start Transfer" button to initiate the process.


5. Wait for a while and the cell phone cloning software will transfer the selected content from your source to a target device.


n this way, you would be able to use this mobile cloning software to move from one device to another with no data loss.


2. SIM Cloning Tool — MOBILedit
Developed by MOBILedit, the SIM cloning tool is essentially a set of rewritable SIM cards that is used for forensic purposes. Though, it can also be used as a phone cloning software. It has plenty of advanced features that can clone and copy a phone's SIM without much trouble. Later, you can even format the SIM to remove its data. In this way, you can get rid of your contacts from an existing device to resell it as well.

• A pack of rewritable SIM cards that can be used to move to a new device without changing your number

• The toolkit comes with a cell phone cloning software that can be used to rewrite a SIM without providing any PIN or code.

• It also has a SIM card reader and writer to perform basic operations

• Modify SIM cards, create customized SIMs, and format your existing SIM cards using this tool.

• The mobile cloning software works for all the leading smartphones by applying connections to multiple SIMs.

• Compatible with MOBILedit Forensic as well to perform various other tasks

Price: While the basic plan is available for $99, the full package can be bought for $199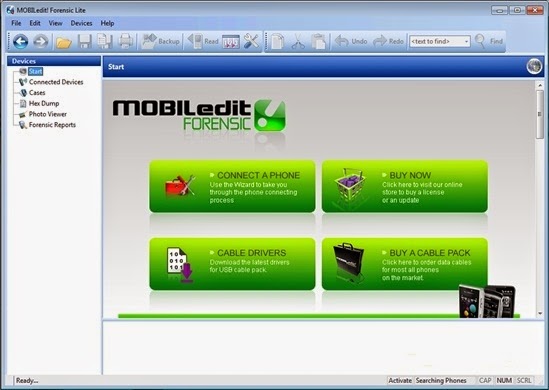 Download URL: http://www.mobiledit.com/sim-cloning/

3. SHAREit

This App is one of the commonly used sharing tools when it comes to android devices. Most users choose it since they can download and install the application on both phones with simple steps and begin the phone cloning process right away.

Android Version: https://play.google.com/store/apps/details?id=com.lenovo.anyshare.gps&hl=en

iOS Version: https://itunes.apple.com/us/app/shareit-connect-transfer/id725215120?mt=8


4.T-Mobile Content Transfer App

T-Mobile Content Transfer App is a user-friendly phone cloning application - it will give you prompts during use, which will help you complete the cloning of phone much easier. With it, you can accomplish the phone cloning within 3 steps: connect both phones via Wi-Fi > choose files > transfer.

Android Version: https://play.google.com/store/apps/details?id=com.tmobile.tct&hl=en

iOS Version: https://itunes.apple.com/us/app/t-mobile-content-transfer/id1112825697?mt=8

5. AT&T Mobile Transfer

This phone cloning App can help with file transfers between Android and iPhone phones and it can be easily downloaded from Google store, App store and Windows store. Its supported file types include contacts, pictures, videos, music and so on.

Android Version: https://play.google.com/store/apps/details?id=com.att.mobiletransfer&hl=en

iOS Version: https://itunes.apple.com/us/app/at-t-mobile-transfer/id884023735?mt=8
Viewing this question:
1 guest viewing this topic
Disclaimer: Every Nigeria Student Forum member is solely responsible for anything that he/she posts or uploads on Nigeria Student Forum.
- Copyright © 2016 - 2019. All rights reserved.
For enquiries & feedbacks send email to: Contact-US