Do you like to own a professional Forum Like this or You want to build something different for your business Click To Call Us
---
---
Inlaks is one of the foremost ICT Company in Africa who have a multinational offering. As a market leader within its sector, Inlaks provides a Cybersecurity platform into a range of sectors.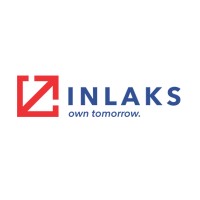 Graduate Trainee (French Speaking)
Job TypeFull Time
QualificationBA/BSc/HND
location Nigeria
Job FieldGeneral Graduate Jobs
Why You Should Choose A Career With INLAKS:
The Graduate Development Program will open a world of opportunity for you to gain professional training and deepen your knowledge through structured learning, action-learning projects and mentoring programs that provide the chance to maximize your potential.
You will have the opportunity to work in a challenging yet dynamic environment with a diverse team of professionals who are delivering customized and optimized Financial Business solutions to our clients.
What We Are Looking For:
Candidates:
Speaks French fluently for our Francophone Operations
Are Digital & Technology savvy
Challenge conventional wisdom, are innovative and able to think outside the box
Demonstrate adaptability, a willingness to learn new skills and commitment to exceptional delivery
Possess exceptional oral and written communication skills
Are 'big thinkers', see the big picture, are dreamers, are creative and possess an analytical mindset
Have a strong work ethic
Understand the importance of the following process
Demonstrate strong self-drive
Requirements
Minimum of Second Class (Upper Division) in any of the following Disciplines:
Engineering (Electrical/Electronics)
Pure and Applied Sciences (Mathematics, Physics, Computer Science)
Not above the age of 26 years old by 31st December 2019.
Must have completed NYSC Program
USE LINK TO APPLY :
https://www.nigeriajobhub.com/2019/06/2019-graduate-trainee-program-at-inlaks.html
Viewing this topic:
1 guest viewing this topic
Disclaimer: Every Nigeria Student Forum member is solely responsible for anything that he/she posts or uploads on Nigeria Student Forum.
- Copyright © 2016 - 2019. All rights reserved.
For enquiries & feedbacks send email to: Contact-US