GridCodes: Works even when there is no street name/house number. The GridCode you generate is a full fledged address that is smart as well. Download the GridCode App
Android: https://bit.ly/2U0hH4D
iOS Users: https://apple.co/2NaFgUD
"In the 11th century. Only men were allowed to be nurses because they were seen as more as more "pure" than women."


Nurse Appreciation Week begins on May 6th, and there has truly never been a better time to show a nurse just how much you appreciate everything they do. They're some of the biggest heroes of the COVID-19 pandemic, working on the front lines to protect us all while putting their own health at risk. It's not a job that can be done by just anyone.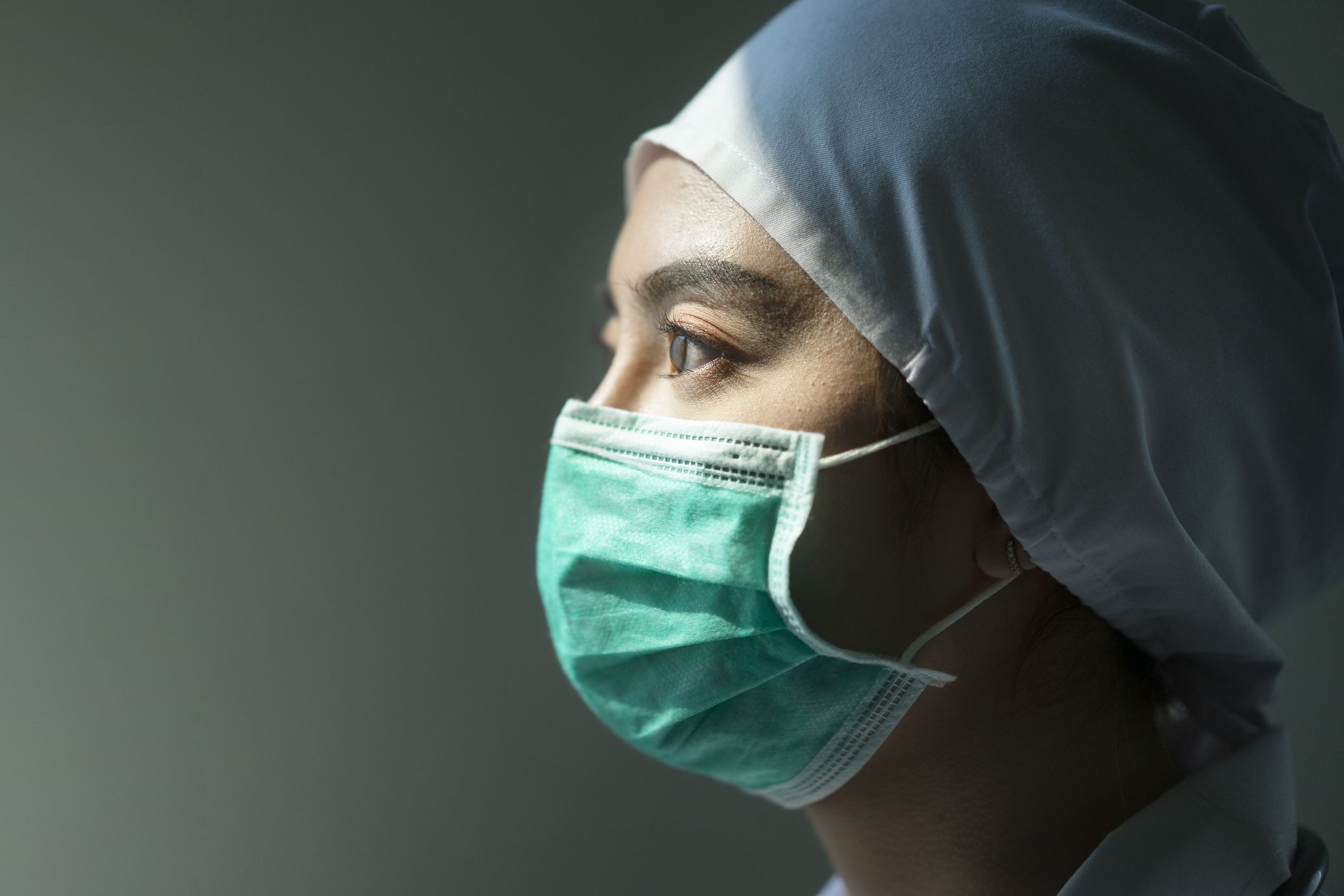 It's important to remember that we should always be thankful for nurses, not just in the midst of a global pandemic. Nurses selflessly work to keep us healthy each and every day, and they almost always do so with a comforting hand. Not convinced? Here are a few facts about nurses that will make you feel extra thankful for them.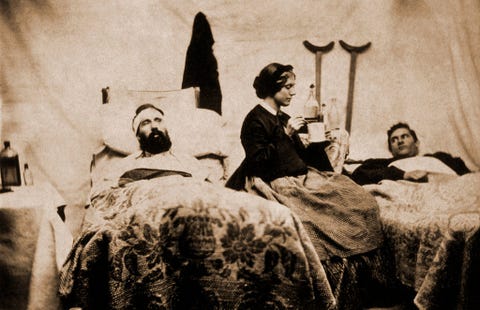 WOMEN WERE NOT ALLOWED TO BE NURSES IN THE BEGINNING.

The very first nursing school in the world can be traced all the way back to 250 BC in India. In that time, male nurses were the norm, caring for troops during the Crusades in the 11th century. Only men were allowed to be nurses because they were seen as more as more "pure" than women. In today's world, nursing is primarily made up of women. According to March 2015 data, only nine percent of the nurse workforce in the United States is male.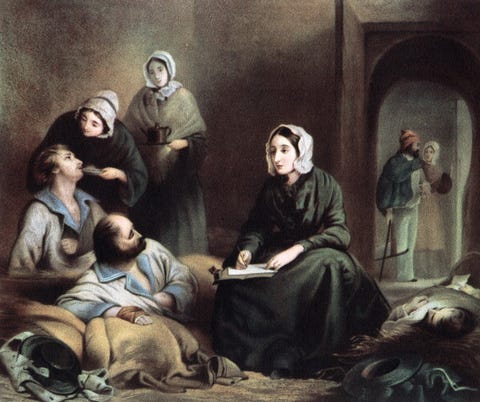 FLORENCE NIGHTINGALE IS THE FOUNDER OF MODERN NURSING.
In the 1800s, nursing was changed forever by Florence Nightingale. When Florence decided she wanted to work at a hospital in 1844, her parents didn't want her to. At that time, nursing wasn't considered a good job. Still, in 1850 she went to Germany and France where she worked as a volunteer in hospitals.

In 1854, she went to a military camp of British soldiers and noticed how devastating the conditions were, with hundreds of injured soldiers and doctors trying to work in dirty environments without a lot of help. She used her knowledge of math and science to figure out a better way to do things by providing a cleaner environment, medical equipment, clean water, and fruit. It reduced the mortality rate dramatically.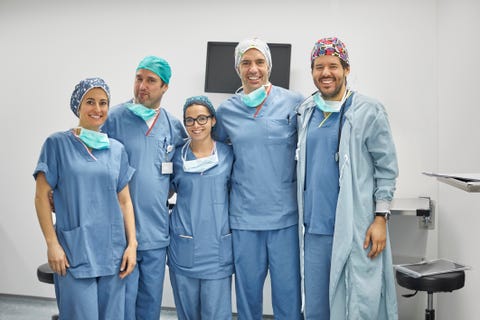 THERE IS A SHORTAGE OF NURSES.
Nursing is a great profession, but there is a huge demand for nurses across the board (not just hospitals). In May 2018, the American Nurses Foundation and its Corporate Advisory Board created a survey to find out more about the issues nurses deal with every day.

According to that survey, 61% of nurses surveyed said they felt there was a shortage of qualified nurses and only 6% said felt there was no shortage. According to the January 2012 United States Registered Nurse Workforce Report Card and Shortage Forecast in the American Journal of Medical Quality, this is only going to get worse: the shortage among registered nurses is supposed to spread across the country between 2009 and 2030, especially in the South and the West. This also means that nurses who are working are taking more patients and feeling more stressed and overwhelmed every single day.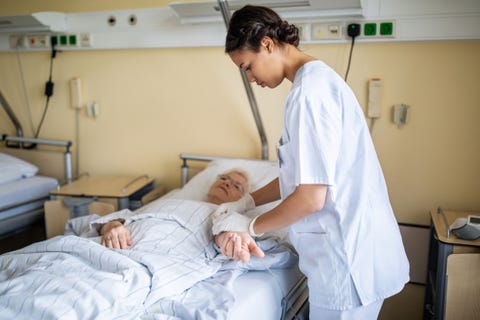 NURSES HANDLE THE MAJORITY OF LONG-TERM MEDICAL CARE.
According to the American Nursing Association, nurses handle the majority of long-term medical care (care that is provided over a long period of time, mostly for people with chronic illness or disabilities) in the United States.

And according to LongTermCare.gov, many people in the country need long-term care: someone turning 65-years-old today has nearly a 70% chance of needing some type of long-term care. These facts combined with the idea that a nurse shortage is only going to get worse makes for a pretty bleak look at the future.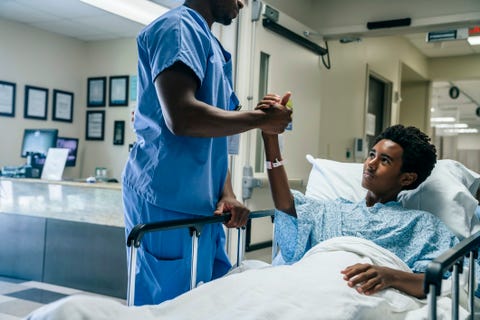 NURSING IS CONSISTENTLY NAMED AS THE MOST TRUSTED PROFESSION.
Some good news: nurses are named one of the most trusted professionals year after year. An annual Gallup Survey has named nurses the most honest and most ethic workers for the 18th year in a row. The survey states 85% of Americans feel that their honesty and ethical standards are "very high" or "high."

Nurses even come in as more trusted and ethical than doctors, showing that people genuinely trust and believe in their care.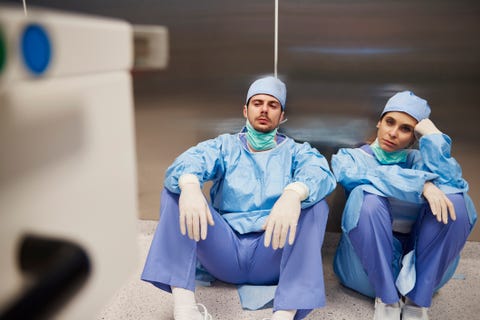 NURSE BURNOUT IS A VERY REAL THING.
Burnout is a state of emotional, physical, and mental exhaustion that typically happens when you feel very stressed, overwhelmed, and unable to meet the demands of your daily job...and it affects nurses too. According to RN Network, 62 percent of nurses regularly felt burnout caused by work in 2018, and 44% of those nurses felt it affected their job performance. 49% of the nurses surveyed were considering leaving the field. One RN Network survey also found that 46% feel more overworked than ever before.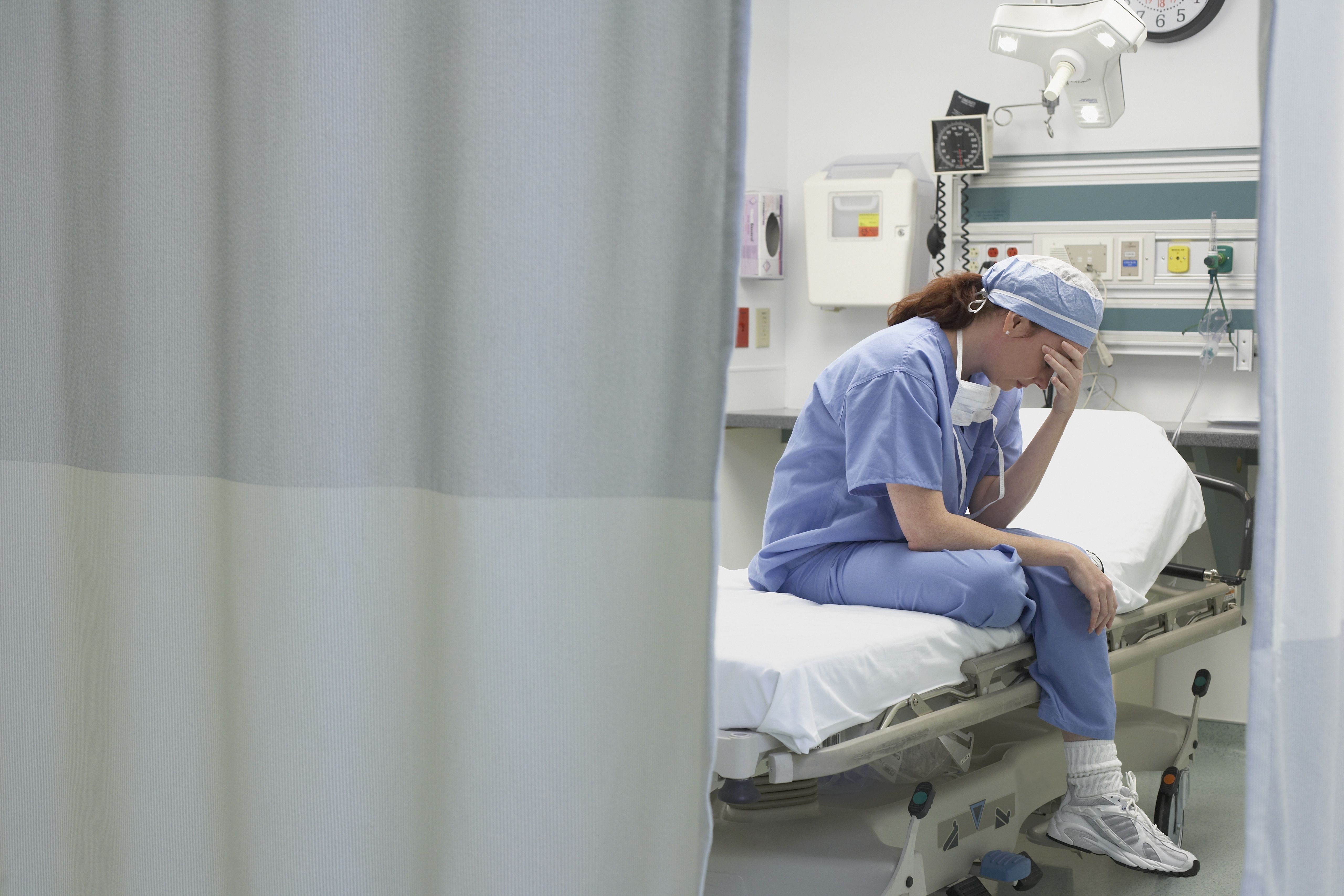 THEIR MENTAL HEALTH IS REGULARLY NEGATIVELY IMPACTED.
Nurses deal with tough situations, serious illness, an overwhelming workload, and death on a regular basis. All of this means that their mental health is constantly tested. According to the RN Network survey, 54% of nurses reported that their work had negatively impacted their mental health, and 35 percent said that their mental health had negatively impacted their work.

The survey also found that 24% reported taking medication for anxiety or depression, and more than half of those people say that these issues are due to the demands of nursing.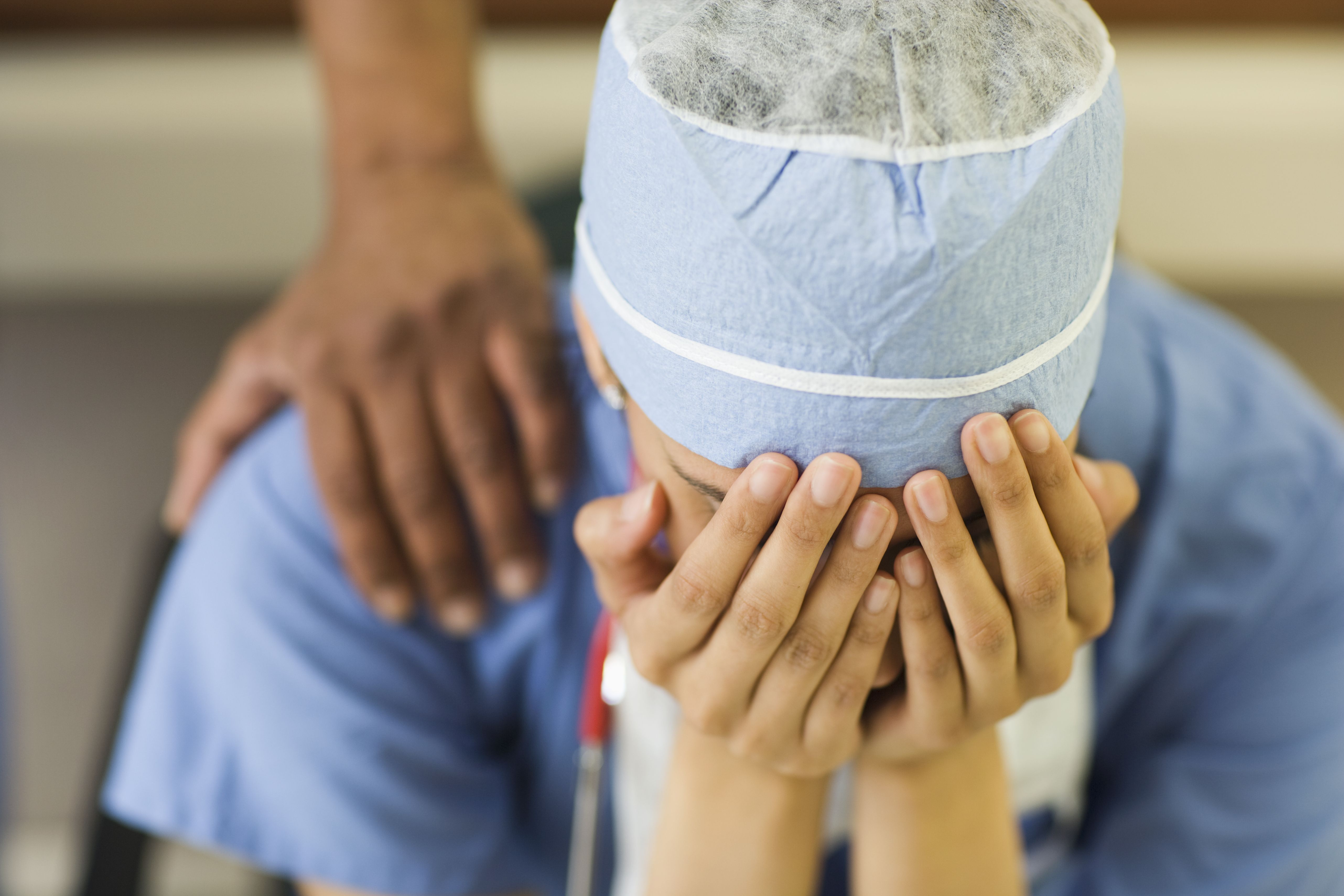 THEIR MENTAL HEALTH DURING THE COVID-19 PANDEMIC IS EVEN WORSE.
Mental health issues among nurses are only projected to get worse during the COVID-19 pandemic. An ICON study, led by the Royal College of Nursing Research Society steering group, surveyed about 2,600 nurses. That survey found that 74% of them felt like their personal health was in danger because of their role in the pandemic and 92% of them were worried about their family members.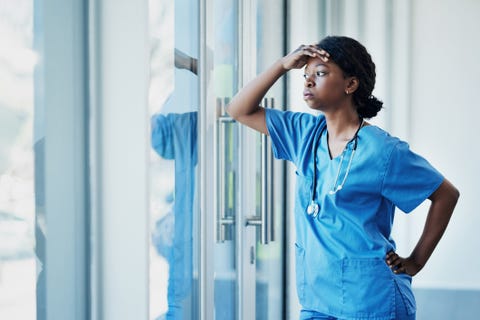 NURSE ABUSE IS A SIGNIFICANT PROBLEM.
Unfortunately, nurses are regularly victims of abuse like bullying and verbal harassment. According to RN Network, almost 40% of nurses reported being bullied or harassed in the last year, saying that abuse came from other nurses, patients, physicians, and from administrators.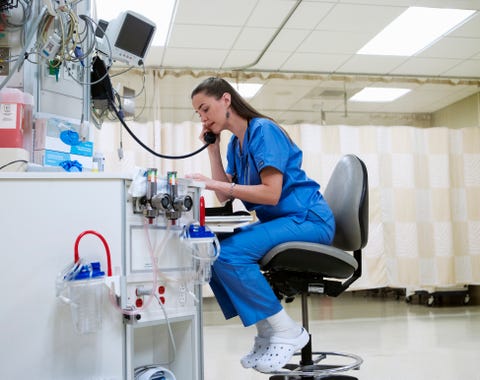 NURSES DO A LITTLE BIT OF EVERYTHING.
It's hard to go into detail on the job of a nurse, because they do a little bit of everything. According to the American Nurses Association, their role can be everything from direct patient care to case management to developing quality assurance procedures and directing complex nursing care systems.

The Bureau of Labor Statistics says that registered nurses are responsible for things like assessing patients' conditions, observing them, administering medicine and treatments, consulting with doctors and other healthcare professionals, operating and monitoring medical equipment, teaching patients and families how to manage illnesses or injuries, and more.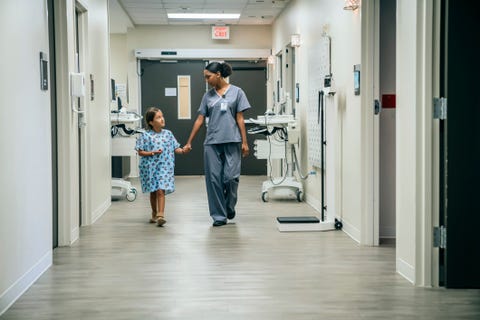 NURSES WALK A FEW MILES EVERY DAY AT WORK.
Nursing is definitely not one of those jobs that has a lot of down time. A 2006 MEDSURG Nursing Study called "How Far Do Nurses Walk?" looked at 146 nurses and found that they walked an average of 4-5 miles during a 12-hour shift (most Americans walk about 2.5-3 miles during the course of an 18-hour day).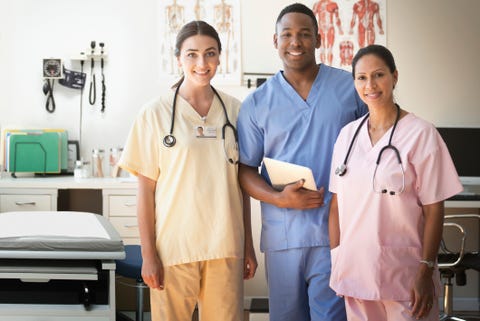 NURSES ARE GETTING YOUNGER.
In 2011, a RAND Corporation/Vanderbilt/Dartmouth study found a 62% increase in the number of 23- to 26-year-olds who became registered nurses between 2002 and 2009. That was a growth rate that the industry had not seen since the 1970s.

That study also found that more people are becoming nurses in their late 20s or early 30s because of two-year associate degree programs and other accelerated nursing degrees.

Source: https://www.redbookmag.com/life/g32344922/nursing-facts/
You do not know what God is up to. You may feel overlooked, and nobody is giving you credit. Do not worry. God knows how to promote you out of season.
Viewing this topic:
1 guest viewing this topic
Disclaimer: Every Nigeria Student Forum member is solely responsible for anything that he/she posts or uploads on Nigeria Student Forum.
- Copyright © 2016 - 2021. All rights reserved.