SPECIAL: Gain Admission Into 200 Level To Study In Any University Via IJMB | CAMBRIDGE | JUPEB | NO JAMB | LOW FEES | Call 07063085343, 08086347092 To Register!
GridCodes: Works even when there is no street name/house number. The GridCode you generate is a full fledged address that is smart as well. Download the GridCode App
Android: https://bit.ly/2U0hH4D
iOS Users: https://apple.co/2NaFgUD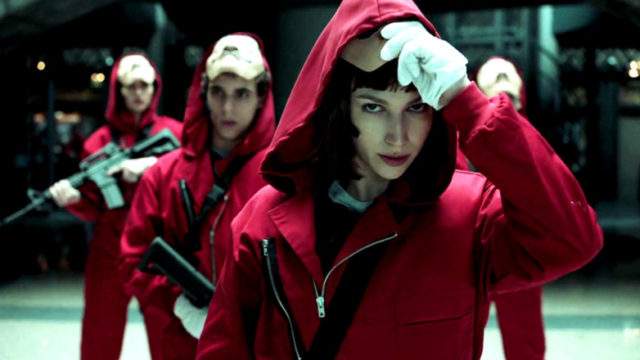 Netflix has just released the trailer for the upcoming season 4 of the Spanish series "Money Heist". The series which was intended to be told in 2 parts has seen the release of renewed series with a significantly increased budget for 16 new episodes total.
Part 3, with eight episodes, was released on 19 July 2019. Part 4, also with eight episodes, will be released on 3 April 2020.
Season 4 of the international drama titled, La Casa De Papel in Spanish, promises to be a full-scale war as predicted by Tokyo at the conclusion of last season.
The ending to season 3 ended on quite a cliffhanger with The Professor on the run and the reveal that Raquel is in fact very much alive.
Watch the intriguing season 4 below:
CLICK THE LINK BELOW TO WATCH THE FULL TRAILER
playmusik.org/2020/03/netflix-drops-final-trailer-for-money-heist-season-4/
Viewing this topic:
1 guest viewing this topic
Disclaimer: Every Nigeria Student Forum member is solely responsible for anything that he/she posts or uploads on Nigeria Student Forum.
- Copyright © 2016 - 2020. All rights reserved.